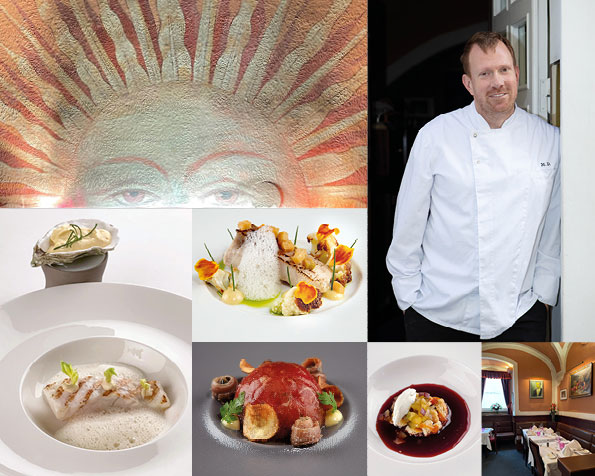 Passion!
It drives and distinguishes us all. Passion for fresh, seasonal and as regional as possible products with their unique aromas, which inspire us and which we bring to the plate with great care, as small works of art. Culinary enjoyment is guaranteed, the cuisine is refined, Austrian in its roots with a distinctly French twist – interpreted in a modern way.
An attentive service in an appealing ambience completes the symphony for a perfect, upscale business lunch or an unforgettable dinner with friends.
Please use our
The perfect companions
Our dishes are accompanied by an exceptional wine selection.
The cellar offers sparkling champagne, drinkable white wines and
of course well matured red wines.
The best of the best from the top wine-growing regions of France, from Austria, Italy, Germany, Spain or Portugal, promise the highest enjoyment in a glass.
Chile, America, Australia and Switzerland are also represented.
Taste our extensive wine list or let our sommelier put together an excellent wine accompaniment.