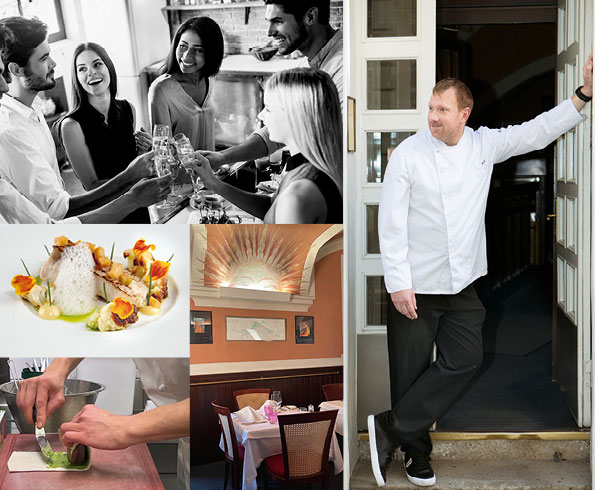 Attention, due to the high demand, there is a monthly cooking event:
Join me in cooking the bestsellers from the last menu. The upcoming dates:
15.04.2023, start at 3 p.m.
We will cook:
– Ravioli / Jerusalem artichoke / Verjus foam / Pimento de la Vera
– Pollok / saffron risotto / white wine
– Gateau au chocolat / vanilla sauce
Cook an extraordinary 3-course menu with Marcus Duchardt in a small group (max. 5 people).
Learn from a real professional, let yourself be carried away into the world of kitchen secrets. Cook and experience pleasurable moments in a relaxed atmosphere.
The Kitchen Party is ideal for connoisseurs, cooking enthusiasts, for ladies' meetings or men's rounds or as a creative gift.
PRIVATE KITCHEN PARTY"
with a made-to-order menu:
We are happy to organise a private kitchen party with a menu which is tailored just for you. Price individual/on request.
"KITCHEN PARTY" agenda:
Get together with Q&A
Shared aperitif with vintner's champagne
Under the guidance of award-winning chef Marcus Duchardt,
a 3-course menu is prepared
Recipe folder
Shared food with wine accompaniment
Expert talk, debriefing and technical explanations
3-course menu, wine accompaniment, soft drinks and coffee
are included
Duration: 2.5 – 3 hours
All inclusive price: EUR 149,- per person
Dates: 15.04.2023 / 13.05.2023 / 10.06.2023 / 08.07.2023
For reservation call +43 1 512 98 71 or write an email
to reservierung@duchardt.at